The Deadball Files

:
Redefining Baseball Fiction
"Manheim is a knowledgeable baseball researcher and a talented creative writer. Readers benefit from that combination in The [Deadball Files]."
Tim Haggerty
Murrow Award-Winning Broadcaster and Contributor to
Baseball Digest
and
The Sporting News
Watch this commentary by "Doctor Sem" on the Start Spreading The News Yankees Blog. It starts at Minute 20.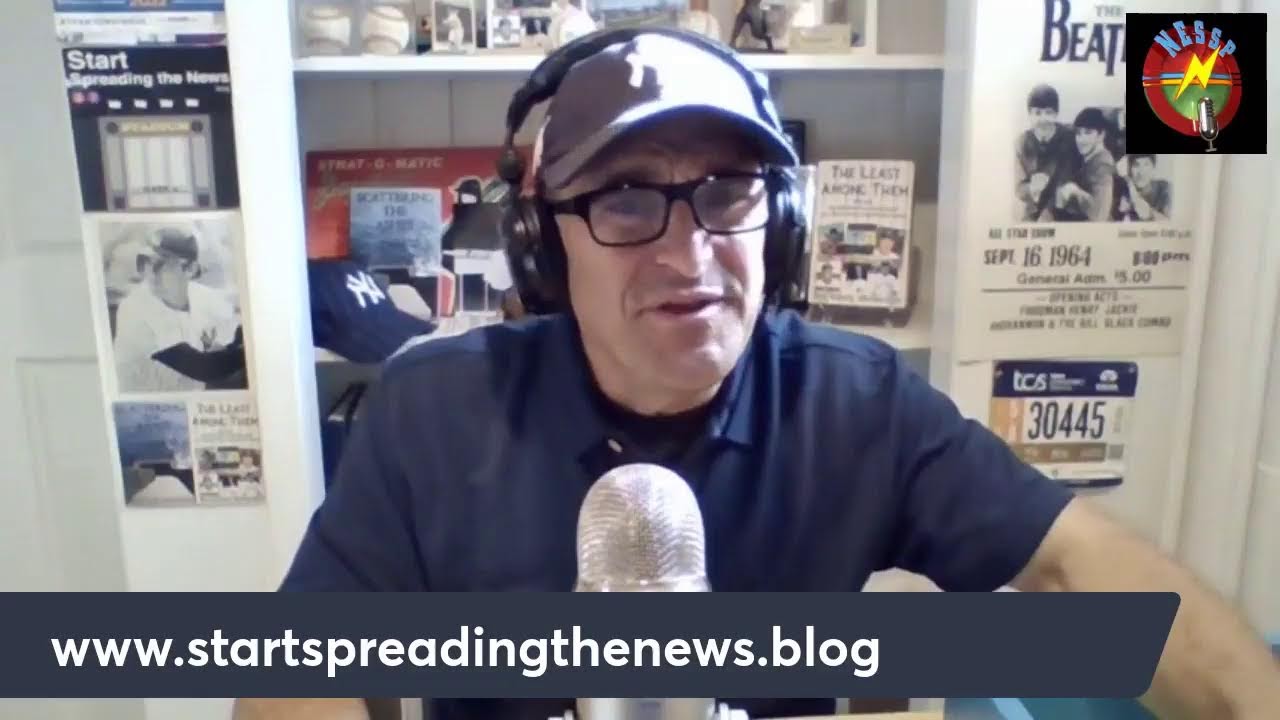 "Dan Brown Meets George Will"

D. Bruce Brown, Curator

Horsehide Trivia

"I forgot where fact ended and fiction began."

Brian Harl, Editor

Here's the Pitch

IBWAA Newsletter

"This is a gem of a novel.... Bravo!"

"A fun, interesting read"

Steve Sisto, Co-Chair SABR Origins Committee

"As much as I love history and historical novels, the setup of this one has me spoiled."

Ray Kuhn Fantasy Soports Writer and Podcaster

"Definitely opens one's mind up to what actually happened...."

"A great read. I was intrigued the entire 250 pages."

Francisco Rojas Baseball Journalist & Podcaster Rojas Media YouTube Channel

"The book is great. I'm neglecting everything else around the house to finish it. My wife's not to happy about that."

"Mind-Blowing Possibility.... Highly Recommended."
I LOVED THIS BOOK....
JB Manheim writes extremely well. This book is a baseball story, a detective novel, and an overall great read....
The story is a modern story with such intrigue that the reader gets immersed in the mystery. The characters that Manheim develops who try to uncover the truth behind the mysterious papers they find are very real and very likeable. I found myself rooting for them....
In
This Never Happened
, JB Manheim hits a home run!
Paul Semendinger,
Start Spreading the News Blog
, November 14, 2021
Wow! If ever there was a rip-roaring narrative,
This Never Happened
by JB Manheim is it! ... The result is an absorbing page-turner that I could not put down.
This Never Happened
is completely unpredictable, as JB Manheim leaves one thread of the story to continue with another. He is a versatile writer, showing not only an ability to change voice from character to character but also an ability to change language style to match the historical period in which the story is set. ... The illustrations and photographs lend a level of authenticity that leaves the reader wondering what is true and what is fiction. I look forward to Manheim's next novel. Frances Deborah Kerr-Phillips,
Readers' Favorite
"
This Never Happened
is a fictional sports tale based firmly on fact, ... a well- researched story, based on real army documents and journals that were once hidden, combined with a twisting thriller that you will remember long after you've finished reading it. This is the kind of story that will make you question everything you hear; it will make you wonder how much is truth and how much is pure propaganda designed to throw you off the scent. .... (T)his is one book you will not put down until the end. The characters are amazing, well-developed, and likable; some real people, some fictional but all adding their own style to the story. Fiction it may be, but it does offer a plausible alternative to the official story and is packed with action, twists and turns. Highly recommended for anyone who wants something different to read...." Anne-Marie Reynolds,
Readers' Favorite
"A great deal of research is needed for fiction writing. Especially with historical fiction, there's a lot I've learned, and the details often stick with me better when put into a storytelling format. So it is with J B Manheim's
This Never Happened
....
"The story switches between characters and time frames. Like a Harlen Coben novel (or for that matter, the movie Pulp Fiction), the time jumps are clear, and a reader is able to follow the narrative with no confusion....
"From
This Never Happened
, readers can be entertained by a gripping story while still learning a lot of things that they never knew before."
The Inside Game
, Society for American Baseball Research, August 2021
"Manheim... does an admirable research job, both on the baseball side and America during the period of the War and into the 1930s, when the Hall of Fame was conceived and constructed.... He goes back and forth between those and modern times to weave this detective story. He also weaves fictional characters with real-life figures, so well in fact, that at times I had a hard time keeping them apart."
Ron Kaplan's Baseball Bookshelf
, August 5, 2021
"I highly recommend this book. It's a quick read - light enough to be fun, but deep enough to make the reader think deeply about the characters, the plot, and the twists. The book is a complete work of fiction, but it feels real enough (just like
This Never Happened
) to ring true." Paul Semendinger,
Start Spreading the News Blog
, June 30, 2022
"The second book in the [series],
The Gamekeepers
is just as gripping as the first book,
This Never Happened
. I particularly enjoyed how Manheim, like the craftsman of a Persian rug, literally weaves the different strands of the story together to create the final masterpiece. ... What a treat!" Frances Deborah Kerr-Phillips,
Readers' Favorite
"Excellent book, after reading the first book in the series I began reading this one expecting to be let down, but I was surprised by how good it was. Once I started reading I could barely put it down. Highly recommend this book and this series for anyone who likes mystery and baseball." Raymond W., Amazon Reviewer
"Many times, a series starts really well only to fall apart from the second book onwards - this one did not, and, having enjoyed book 1, book 2 didn't disappoint. It is packed with intrigue and mystery and, once you start, putting it down is not an option." Anne-Marie Reynolds,
Readers Favorite
"The GameKeepers
is a ripping-good tale that stands alone for new readers or serves as a satisfying continuation for readers of
This Never Happened
. Manheim's engaging storytelling and creation of vibrant characters bring to life the attempts of the GameKeepers to keep baseball's scandals buried." Stew Thornley
"Manheim's... depictions are intense and impressively picturesque, and reading the book felt like watching a well-plotted movie.... There is action, adventure, mystery, thrills, suspense, secrets, and so much more.... It is a great piece of work and I loved it." Keith Mbuya,
Readers' Favorite
"Manheim engages the imagination with a carefully and colloquially well-written novel whose originality will send you in search of... other secrets of our game's origins." Peter Rutkoff
"J. B. Manheim once again got me hooked on his book, flipping through page after page. He loads his sentences with sophisticated vocabulary. He hatches an intriguing plot that features spell-binding cliffhangers and exciting characters. His narration maintains a tone of mystery, suspense, and adventure. All these kept me on edge, longing for more." Keith Mbuya,
Readers' Favorite
"Manheim is a master at luring his reader into his stories.... The plot gathers momentum, and [the] twists and turns continue apace until the very last page, where the final twist is sprung." Francis Deborah Kerr-Phillips,
Readers' Favorite